With premium access, your team or entire
organisation
receives full access to FT



journalism, including extra
analysis and
insight that they can't find elsewhere.
FT'S EXCLUSIVE AGENDA SETTING COLUMN ON BUSINESS AND FINANCE
Lex is a premium daily commentary service from the Financial Times. It is the oldest and arguably the most influential business and finance column of its kind in the world. It helps readers make better investment decisions by highlighting key emerging risks and opportunities. Learn more.
All my analysts have to read Lex as part of their job. In terms of getting the facts, FT do that really well. When you are in global corporate finance, you need to understand why deals are happening or not happening and you need to understand that quickly.

Managing Director, Cornucopia Capital
BETTER BUSINESS AND FINANCE
The trusted destination for news and analysis about the fast-expanding world of socially responsible business, sustainable finance, impact investing, environmental, social and governance (ESG) trends, and the UN's Sustainable Development Goals. Learn more.
INTELLIGENT CURATION AND EXCLUSIVE INFORMATION
Due Diligence is the must-read daily briefing on corporate finance, mergers & acquisitions, and private equity. From Tuesday to Friday at 5am UK time, we'll send our curated briefing straight to your inbox. In it, you'll find the most important stories, analysis, and insights from the FT and across the web curated by a team of specialist reporters from around the world. We also break news in the briefings that you can't find elsewhere. Learn more.
FT EMAIL BRIEFINGS, CURATED BY OUR EDITORS
The FT offers a variety of newsletters - from daily news briefings to in-depth analysis of top global stories - to inform your unique business needs. In addition to the featured briefings below, FT Group Subscriptions provide full access to the FT's newsletter library, covering topics from business education to London markets commentary. Learn more.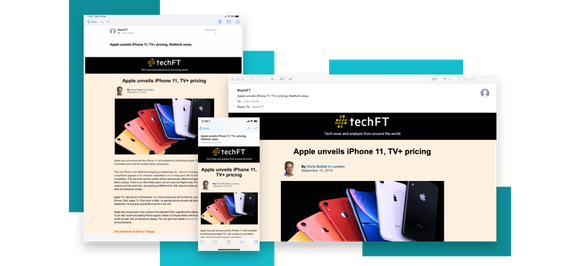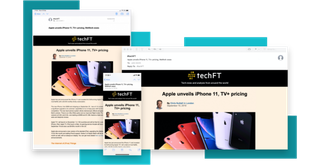 Join 4,000+ leading organisations
that benefit from FT journalism.