The Financial Times for supply chain professionals
In a global market, awareness of changing economic and political trends and localised pricings is vital. The Financial Times rapidly connects the dots between world events and their impact on your supply chain so your organisation can stay ahead.
Named the best business read globally in 2019, an FT Group Subscription delivers the latest developments, whatever markets your supply chain operates within. Coverage from 600+ journalists worldwide equips your team with the tools to scan for opportunities and spot risks before the competition.
I would hold the FT up as the benchmark for information sources. No-one else matches the breadth, detail and business pertinence that the FT has.

Supply chain director, Nestlé Vietnam Ltd.
Analysis delivered to your inbox
FT EMAIL BRIEFINGS, CURATED BY OUR EDITORS
In addtion to FT.com, you can also benefit from our range of newsletters - from daily news briefings to in-depth commentary on top global stories including supply chains, currencies and global trade. As well as the featured briefings below, your trial access provides full access to the FT's newsletter library, sending the latest developmements straight to your inbox.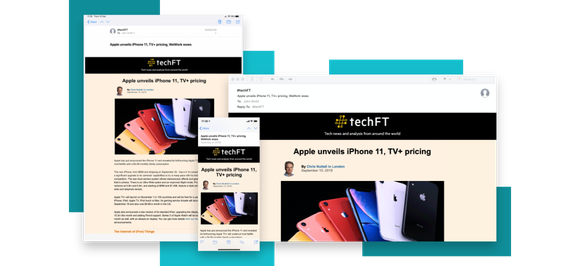 Fill in the form below to enjoy a 30-day free guest pass to FT.com, with no credit card details required.