Pharmaceuticals companies use their FT Group Subscriptions to understand risk and opportunities from macroeconomic and political storms, as well as threats from competitors, new entrants and disruption by other sectors.
Does your organisation have an FT Group Subscription you can join?
Gain an advantage

through insight
With a network of over 600 journalists around the world, the FT joins the dots between the pharma industry, the politicians who set the boundaries and the investors who finance it.
With interviews with senior leaders across the world, an FT Group Subscription offers unique, award-winning insight into competitors, global tensions, politics and investment trends.

Coronavirus, politics and the economy:

A Q&A with pharma correspondent Hannah Kuchler
This year has shown us how the whole world can be taken by surprise. The pharma industry may have been aware of the threat of a pandemic - but many other sectors were not. Equally, there are surprises lurking in other sectors that could upend pharma.

Global Pharmaceuticals Correspondent, Financial Times
Identify connections with




other sectors
As Big Tech companies like Google, Apple, and Amazon eye up the huge potential of healthcare, it's important to keep watching the technology industry.
The FT can be a trusted guide for understanding the threats and opportunities arising from adjacent sectors and ensure pharma organisations aren't blindsided.
Big Tech companies are providing tools, such as databases and devices for running clinical trials, which give drugmakers more accurate data, and have ambitious plans to change how healthcare is delivered that would affect the whole industry.

Global Pharmaceuticals Correspondent, Financial Times
Leverage a global




pharmaceuticals team
The FT has a global team of pharma writers who make links between what companies and governments across the world are doing.
A vast network of foreign correspondents nurture relationships with pharma organisations on the ground and collaborate with over 50 FT bureaus to bring subscribers the full picture.
Analysis delivered

to your inbox
In addition to FT.com, an FT Group Subscription provides access to range of specially-curated newsletters.
As well as the featured briefings below, the FT's extensive suite of newsletters cover topics from M&A to global trade.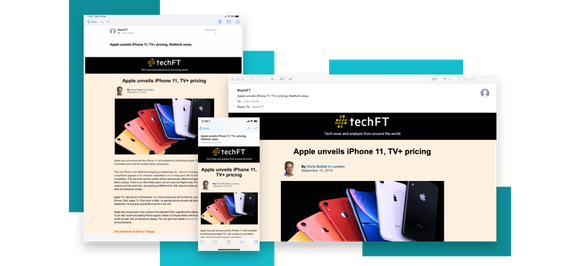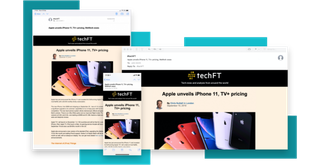 Get access through your organisation
Over 5,000 organisations have an FT Group Subscription, find out if yours is one of them.

Submit your details below and we'll send you an automated email within minutes

letting you know if your organisation has a subscription you can join to get access to FT.com.
Please complete the form using your work email address so we can check if there is a Group Subscription you can join.