Trusted insights you can count on
With more facts, connected coverage and sharper analysis during the coronavirus crisis,




use FT.com to help clients navigate escalating risk.





Sharpen your commercial awareness
Commercial awareness is knowing about the deals, transactions and macro issues that might affect a client. The FT helps you keep up-to-date in a fast-moving environment, so you can better understand how your advice will affect your client's business.

600+ professional services organisations

develop

commercial awareness using

an FT Group Subscription
The FT is becoming a part of our fabric. It pays to be informed and I think we're seeing the results of that.

Partner, Baker McKenzie
Strengthen client relationships
With tools such as myFT and email alerts you can monitor the issues important to clients and provide advice within a commercial context. Share up to 20 gift articles each month with clients or colleagues in order to use specific stories as reference points or a catalyst for a conversation.
Analysis delivered to your inbox
FT EMAIL BRIEFINGS, CURATED BY OUR EDITORS
In addtion to FT.com, you can also benefit from our range of newsletters - from daily news briefings to in-depth commentary on top global stories. As well as the featured briefings below, your trial access provides full access to the FT's newsletter library, covering topics from M&A to global trade.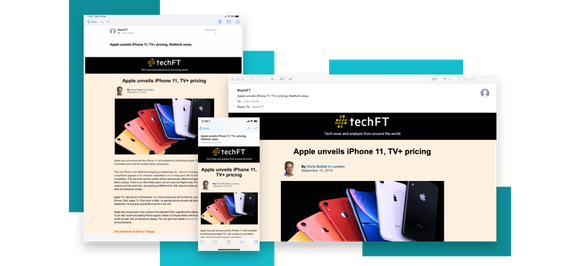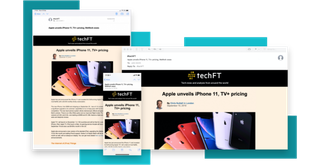 Complete the form below and go to FT.com to start using your free access.