FT research shows that 16% of login attempts fail due to forgotten details, creating friction and making it harder for you to access the content you require. At the FT, we want to make reading the content you pay for as easy as possible.
Introducing passwordless login, a new feature that allows users to sign in to FT.com even if they have forgotten their password, provided they still have access to the email address they registered with.
What are the benefits?
Users won't have to come up with another password, saving them time and preventing frustration.
Users won't have to change their password to something else that they'll potentially forget again.
Added account security as it stops users from re-using email and password combinations.
Coupled with our Single Sign On solution (SSO) which many organisations utilise, it's now easier than ever to get frictionless access to FT content and insights.
Here are the steps:
Or, you can watch the video here.
The journey is also available for Single Sign On users who experience problems logging in. After entering their organisation email address, they can start the flow by clicking on the link, as shown below: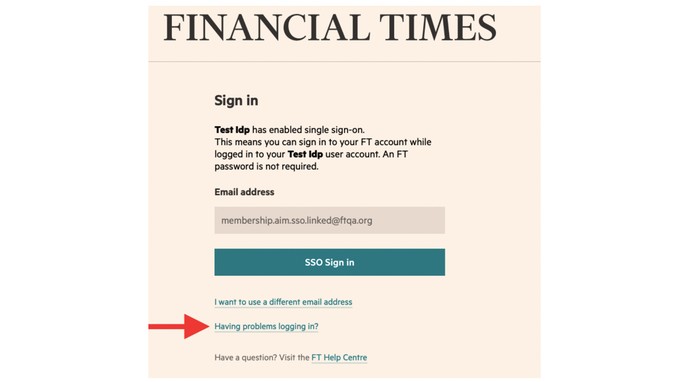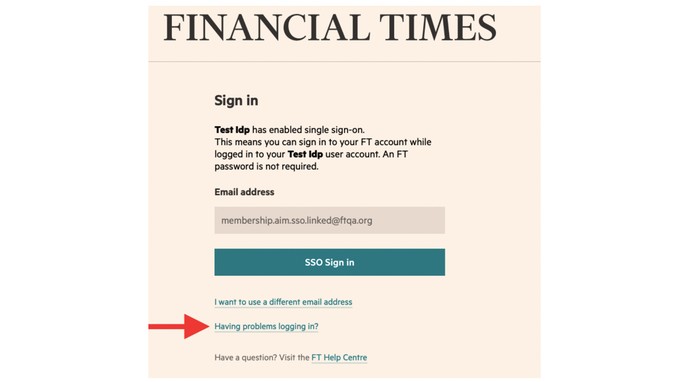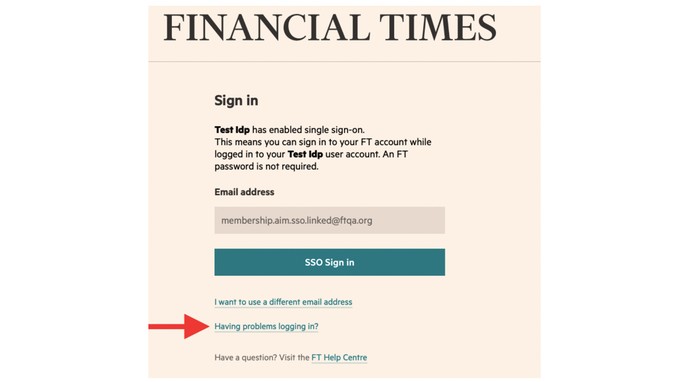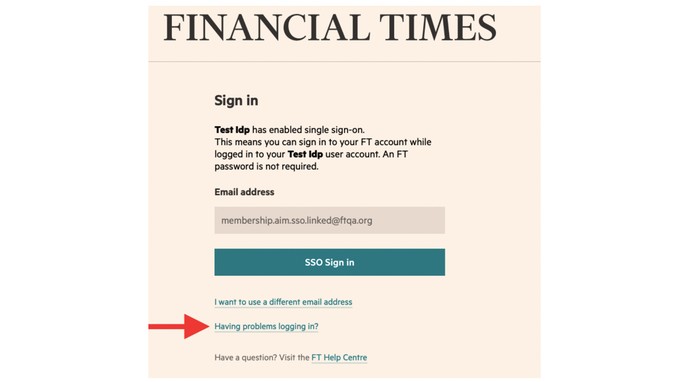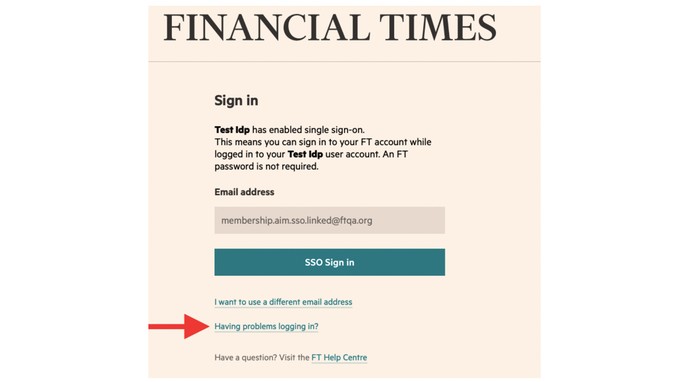 You can find out more information about Single Sign On by reading our fact sheet.