The FT helps professional services firms gain a more in-depth knowledge of the issues impacting their clients' industries, supply chains and adjacent sectors.

Start your free FT.com trial for a greater understanding of the challenges, risks and opportunities facing your clients and get ahead of the competition.





Strengthen client relationships
With tools such as myFT and email alerts, you can monitor the issues important to clients and provide advice within a commercial context. Share articles with clients or colleagues in order to use specific stories as reference points or a catalyst for a conversation.
Read Lex to help clients mitigate risk
Lex is the FT's agenda-setting column on business and finance.
The oldest and arguably the most influential business and finance column of its kind in the world, Lex helps organisations make better investment decisions by highlighting key emerging risks and opportunities.
We are pleased many subscribers are willing to pay extra for FT Premium, of which Lex is the flagship. This gives us the resources to research deeply and edit hard. Many free blogs are longer. Most say less. Lex is more!

Head of Lex and FT Associate Editor
600+ professional services organisations

develop

commercial awareness using

an FT Group Subscription
The FT is a really important knowledge source for me. You need to be able to engage in a broader discussion with clients about what's happening in the world.

Partner, PwC Australia
Get concise insight from FT Premium newsletters
Your trial provides access to a range of specially-curated premium newsletters, which all share the ability to unpick complex situations in as few words as possible.
As well as the featured briefings below, the FT's extensive suite of newsletters cover topics from business education to global trade.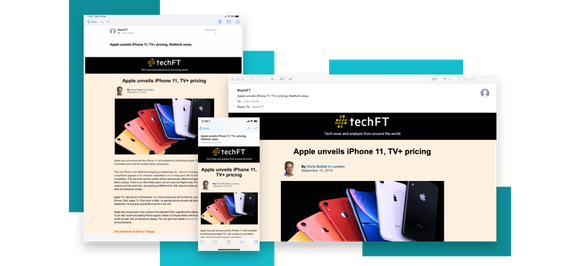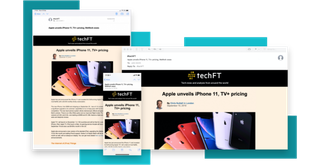 Sharpen your commercial awareness
Commercial awareness is knowing about the deals, transactions and macro issues that might affect a client. The FT helps you keep up-to-date in a fast-moving environment, so you can better understand how your advice will affect your client's business.

Complete the form below and go to FT.com to start using your free access.