Register for your 30 day free trial to access the FT and get the latest updates on financial markets to make the right decisions for your clients
900+ financial services organisation enhance their workforce with an FT Group Subscription
Receive the latest updates on financial markets
Have access to updates on industries relevant to your clients
Enhance your understanding on relevant topics to support your investment decisions
Integrating information and analysis from the FT in a systematic way into our state of the art research and investment processes has the potential to be transformational for the bank and for other banks that use our service

Managing Director, Credit Suisse & Board Director, Move Digital AG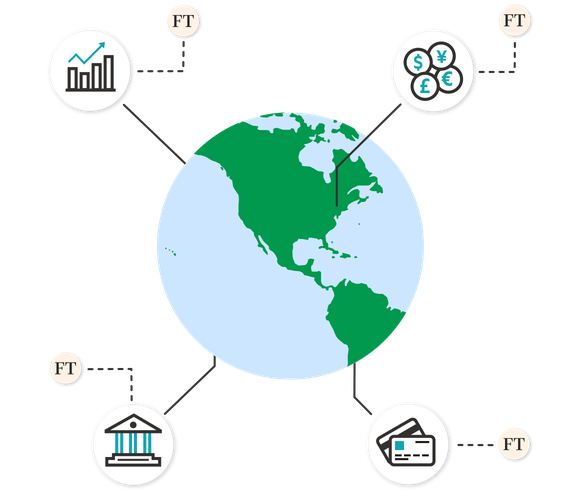 Read Lex to identify risks and opportunities
Lex is the FT's agenda-setting column on business and finance.
The oldest and arguably the most influential business and finance column of its kind in the world, Lex helps readers make better investment decisions by highlighting key emerging risks and opportunities.
It's imperative that our investment teams have an accurate source of global analysis and opinion. The FT provides the international perspective we need to assess the potential impacts of global macro-themes and events on our local markets which ultimately help inform strategy.

Head of Credit Risk, Stanlib Credit Alternatives
Keep pace with global markets
The FT's 600+ journalists produce over 250 articles a day helping you and your teams stay on the pulse and anticipate the global market trends that will impact your portfolios and clients.
Leading financial services firms



benefit from FT content
Strengthen client relationships
With tools such as myFT and email alerts you can monitor the issues important to clients and provide advice within a global context. Share up to 20 gift articles each month with clients or colleagues in order to use specific stories as reference points or a catalyst for a conversation.
Reading the FT is the highlight of my morning. Whilst it keeps me informed on market developments, the FT provides excellent talking points across all manner of subjects from House & Home to politics and business. I regularly share articles with colleagues and use gift articles to send interesting pieces to external contacts.

Head of Business Development, Prudential Investment Managers
Get concise insight from FT Premium newsletters
Your trial provides access to range of specially-curated premium newsletters, which all share the ability to unpick complex situations in as few words as possible.
The FT is essential to gain a deeper understanding and I'm always impressed by its quality. Moral Money is absolutely excellent and Free Lunch is the best economics summary in the market.

Chief Economist and Head of Investment Strategy, Vanguard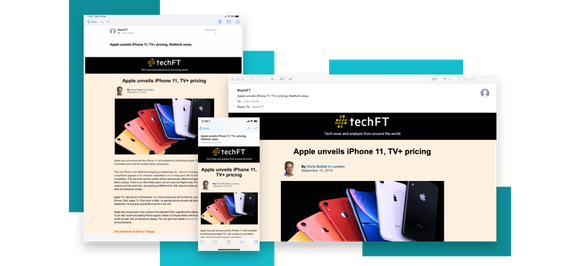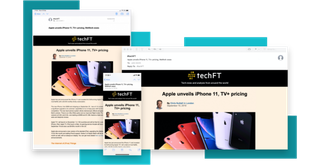 Complete the form below and go to FT.com to start using your free access.