Join your Colleagues at Green Climate Fund to get premium access to FT.com
To help navigate escalating risk in this uncertain business climate, the FT is extending a complimentary premium access to FT.com for Green Climate Fund employees. Share this exclusive link and redeem the free FT.com guest pass below to unlock a range of industry content.
I hope you are keeping well. My name is Emi Nakanishi and I am your dedicated Customer Success Manager at the Financial Times.
I just wanted to get in touch today to provide you with personalised FT article recommendations and myFT topics to follow for Green Climate Fund. There is also a link to my calendar which can be found clicking the button below. This allows you to access my calendar and book a 30-minute call in with me for a personalised consultation to help you set up your account to make it as personalised and business-critical to your and your role as possible.
Join your Colleagues at Green Climate Fund to get premium access to FT Coronavirus coverage and more.
FT Coronavirus Business Update Newsletter
COVID-19 Interactive Analysis
The FT is one of the most reliable, concise places you can go. How the FT does things like data journalism and breaks things down, is second-to-none.

Chief Executive, IPSOS Mori
Leverage our premium COVID-19 coverage
Stay informed, spot emerging risks and seize opportunities with our global reporting and expert commentary.
With over 125 years as one of the world's leading news and information organisations, the FT provides businesses, governments and education institutions across the globe, with award-winning journalism and tools to help them achieve their goals faster.
FT EMAIL BRIEFINGS, CURATED BY OUR EDITORS
The FT offers a variety of newsletters - from daily news briefings to in-depth analysis of top global stories - to inform your unique business needs. In addtion to the featured briefings below, FT Group Subscriptions provide full access to the FT's newsletter library, covering topics from business education to London markets commentary.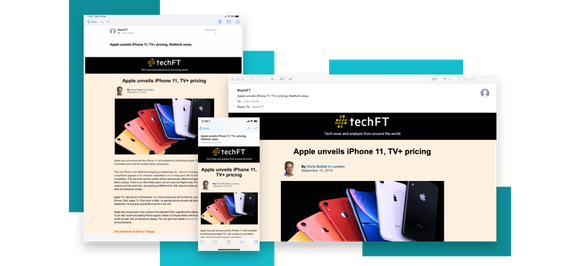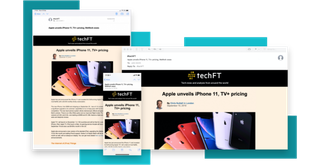 Extend this complimentary pass to your colleagues and find out how to improve performance with FT services for organisations.